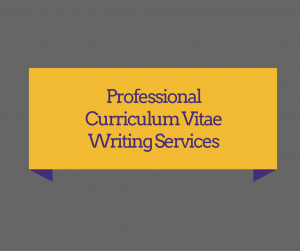 Professional Curriculum Vitae Writing Services
Do you feel that your current CV is not getting the job done? Do you think that the companies do not notice your CV?
Remember that the HR officer only has few seconds to look at your CV.  In many cases, the HR officer only scans the CV to check the industry-specific keywords that they need for their company.  A good CV needs to have industry-specific keywords to attract the attention of the HR officers.  Rezzume makes sure that these important details are taken into account as we deliver top of the line professional Curriculum Vitae writing services.
Rezzume can also deliver professional Curriculum Vitae writing services for your graduate school applications as well.   You did your best at school and worked hard to earn numerous qualifications under your name. Do not put your efforts to waste with poorly-written Curriculum Vitae. Let Rezzume do this for you.
Our CV mentors will draft your CV in a manner that satisfied the expectations of excellence in your industry. We know the right keywords, precision, and presentation that easily catch the attention of your potential employer. We highlight your strengths to reveal your full potential; making you one of the best choices for the job.
If you already have a professional looking CV, then it does not need to be rewritten.  Industry experts suggest, however, that you update your CV from time to time such as when you have a new responsibility at work or you recently helped your company accomplish its goals.
At Rezzume, we value your efforts. We help you make a CV that is clear, concise, and precise—ready to make an impact and serve the best impression of your skills and personality.
Unlimited Consultation
Our professional resume writers will be available for consultation from the time you place your order until it is delivered to your email address
Unlimited Revisions
In the event that your resume needs revision, our resume writers will revise your paper to your satisfaction.
Free Lifetime Storage of Resume
Afraid that you might lose your resume?
We will keep your resume/CV in our database for your future reference or use.
Future Resume Update
Should you have a new job or learn new skills just contact us and we will update your resume for free.