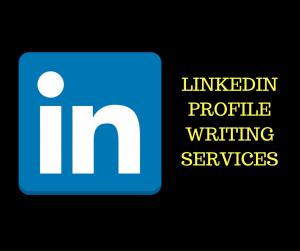 LinkedIn Profile Writing Services
LinkedIn boasts of more than 400 million users. It is known to be the only online platform with the most detailed and static profile content specifically catered to employment. These two characteristics of LinkedIn make it highly attractive for job-seekers and employers alike.
Business leaders agree that your online reputation is the new Curriculum Vitae.  Managers and recruiters are not only checking the resume that you personally hand to them.  They are also checking your online profile.  This includes your profiles in platforms like LinkedIn.
Creating an Online Resume
Do you have a LinkedIn Profile? Do you think recruiters who check your LinkedIn Profile would find it interesting? Does it have industry-specific keywords that can boost your value in the job market?
How well do you manage your reputation online?  Do you frequently post unappealing pictures or make religious and political rants or commentaries?
Rezzume does not only provide resume writing services.  We are aware of the importance of having a well-managed online profile.  We will help add personality and power to your LinkedIn Profile.  We will add skills, experiences and industry-specific keywords that will make you an attractive candidate for the position you are applying for.   At Rezzume, we recognize how crucial it is to have a sharp and meticulous LinkedIn Profile in expanding the professional network, increasing interview and job opportunities, and managing online reputation at your advantage. Our certified resume writers understand the challenges of 21st century professionals and job-seekers.
We help you maximize the benefits that LinkedIn profile has to offer. Let Rezzume write your profile and you never have to worry about a lousy LinkedIn profile under your name. There is no beating around the bush— just a solid profile that highlights your strengths, potential, and aspirations.